MAD Village 19 November 2018
Interview with Lesley Podesta
3 years ago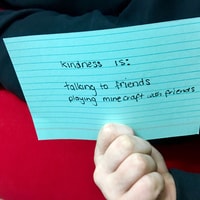 This week we had the privilege of spending some time with Lesley Podesta, CEO of the Alannah and Madeline Foundation. As usual we had to remove our music due to licensing restrictions, but this is what you got to hear:
Everybody Hurts - R.E.M.
Swimming Song - Kate and Anna McGarrigle
Forget Everything - Greensky Bluegrass
Summer Cannibals - Patti Smith
Find out more on the MAD Village website.