MAD Village 4 March 2019
Interview with Dr Kristin Reimer
3 years ago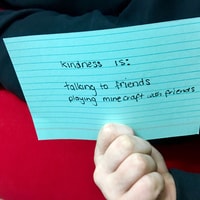 This week we were fortunate to talk to Dr Kristin Reimer, Lecturer in Restorative Justice and Relational Pedagogies at Monash University.
As usual, due to licencing restrictions, we had to remove the music, which was all chosen by our guest. Here is the list so that you can play it as you listen to the podcast:
We are circling - Buffy Sainte-Marie
Wheat Kings - Tragically Hip
Hallelujah - Leonard Cohen song sung by k.d. lang
Amazing Grace - sung by Susan Aglukark in Inuktitut
Find out more on the MAD Village website.